Some of my fav actors
I absolutely adore him... the songs, dance, blue eyes, naughtiness...
Love all his movies... have watched most of them... Truman Show and Mask are my favorites.
One hot and sexy dude... He gives age an entirely new definition... Love his grey hair
Ok, this is kinda embarrassing... have loved him since I was a kid. It takes guts to wear yellow pants and act like an idiot. He is too funny in David Dhawan movies.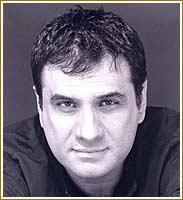 A photographer turned actor... I still remember his stint with 50-50 biscuits. He can steal the show even from Shahrukh Khan.
Have been his fan since Kaho na pyar hai... Need I say more? I love even the bad movies like muhjse dosti karogi etc etc
The chocolate boy... the most successful actor in Bollywood...
I totally admire this guy... a metrosexual...
I have loved him since "Main Khiladi Tu Anari" (specially his long hair).... He has just gotten hotter with age...